IntelliMessage® is Now on Google Glass
Posted on March 21st, 2014
A Real Application for Google Glass: Hands Free Critical Messaging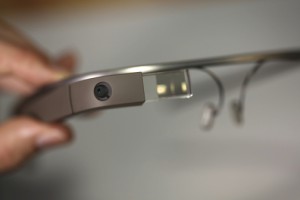 Info-Power International is working with American Messaging to develop cutting edge choices for critical message communication devices for their clients. The IntelliMessage® read and respond technology is well suited to Glass. Google Glass may be a disruptive technology as a mechanism to read and respond to critical messaging. Charles Webster, M.D. made the case for my uses of Google Glass in the hospital setting in his presentation Google Glass and Healthcare Information and Workflow at the 2014 Healthcare Systems Process Improvement Conference.
One of the great pleasures of partnering with American Messaging is their passion to innovate. Google Glass is one of those uncharted technologies that may be suited for critical messaging. While adoption of the Glass form factor has had its ups and downs, and its relevance is yet to be determined, the only way to know is to provide such a device to people who can benefit from its method of message delivery.
Thank you American Messaging for inviting Info-Power to be a part of this journey.
American Messaging Services, LLC and its subsidiaries provide critical messaging services throughout the United States. Using proprietary and third party wireless messaging networks together with its suite of mobile and desktop applications American Messaging simultaneously delivers critical messages to pagers, smart phones, tablets and personal computers.
---